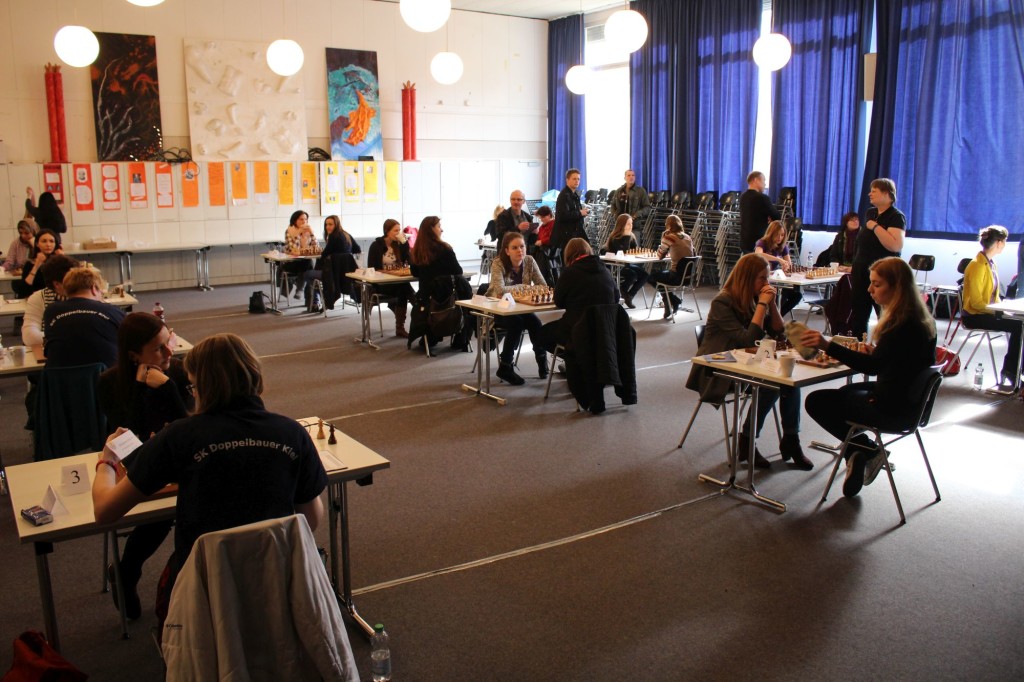 The games have started
Here comes the live coverage from the Women's Bundesliga from Kiel where Schwäbisch Hall and Deizisau are playing against Kiel and Hamburg. Saturday at 2pm Kiel plays against Schwäbisch Hall and Hamburg against Deizisau, on Sunday at 9am Deizisau plays against Kiel and Schwäbisch Hall against Hamburg.
17:45
Karina won as well, 6-0. So we will see what this is worth, the other games are still running, Baden Baden is up 1-0, Hamburg will probably win.
17:40
Karina should also win shortly, she is a piece up in an ending. Hamburg should win, it is still 1-1, but most positions are clearly better.
17:30
Katerina won as well, now only Karina is playing, position is more active, but she is in time-trouble.
17:15
Jana has won, 4-0, now Karina and Katerina are still playing.
16:55
Irina has won, 2-0, Deimante as well, 3-0
16:45
Irina should win shortly, Deimante as well. Karina has as always the worse time, position looks equal, Jana is a pawn up, Katerina's position is not clear, but looks ok.
15:45
1-0 for Schwäbisch Hall, Ekaterina Atalik won her position, the white opening went completely wrong. Board 3 (Deimante) is a pawn up after "une petite combinaison". Irina has sacrificed a pawn, this also looks good. Board 6 (Katerina) with black could secure the bishop pair in a Paulsen Sicilian.
14:45
Board 2 Ekaterina Atalik looks already like almost winning, at least clearly better.
14:15
The games have been started, Hamburg is playing with almost the best team. Here the pairings:
There are some surprises, especially that Kosteniuk plays for Baden Baden, but more surprises cannot be ruled out for Sunday.
Here some first pictures from Kiel:
Schwäbisch Hall, from left: Thomas Marschner, Katia Atalik, Katerina Zpevakova, Jana Zpevakova, Karina Ambartsumova, Gregor Krenedics, Deimante Daulyte, Irina Bulmaga, Mario Meinel
Judith Fuchs
Deimante Daulyte
Irina Bulmaga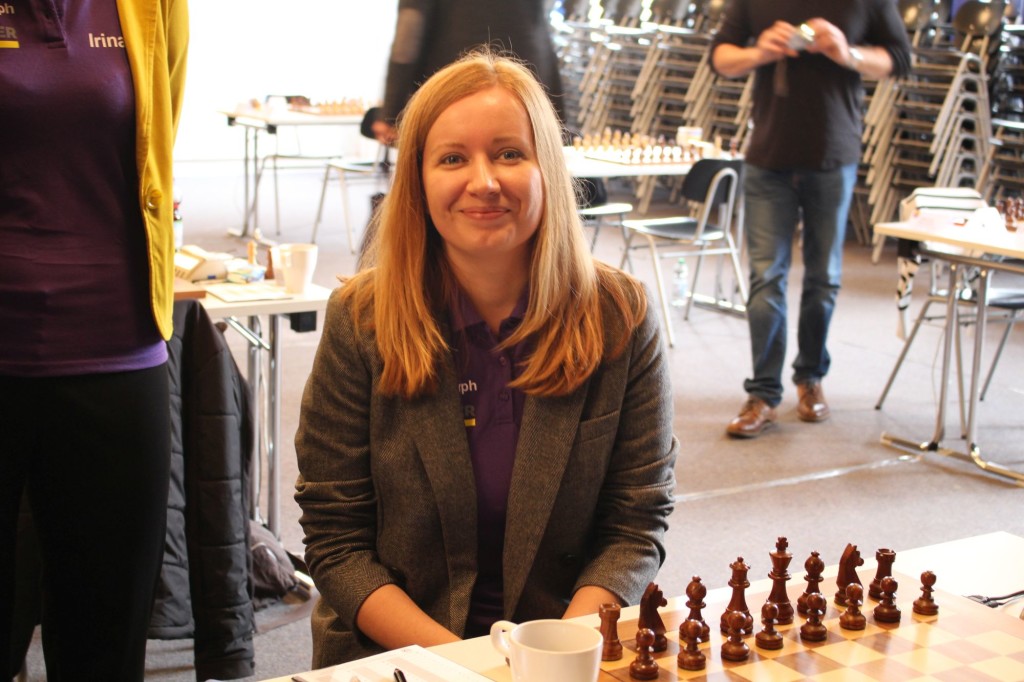 Ekaterina Atalik
09:45
Matchday has arrived. It is pretty foggy in Kiel, hopefully sun will come out later. Here the links of the other blogs and the live games organized by Hamburg:
For Saturday:
For Sunday:
Live-Blog from Friedberg where Baden Baden and Bad Königshofen are playing against each other on Sunday: http://gubler-chessblog.blogspot.de/